SC Integrity / Transitional Series – Complete rebuild of a Landmark Rowhome by Avante Garde Design Group. Hasani is consulting with Avante Garde from conception, architectual design, construction, finish, through marketing & presale. This home is currently under contract. We have documented a few milestones in reverse chronological order.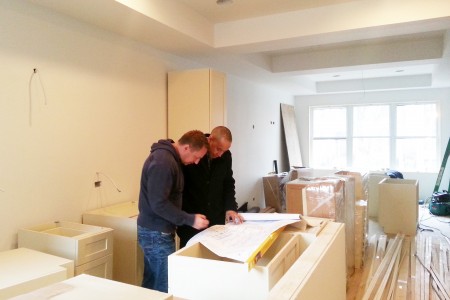 April – As shown we are going over the architectual plans for the home in the kitchen. The linen white shaker cabinets were just delivered and installation is starting. The kitchen is adjacent to the dining room and living room with separate soffited ceilings that designate each room while keeping the space open and airy.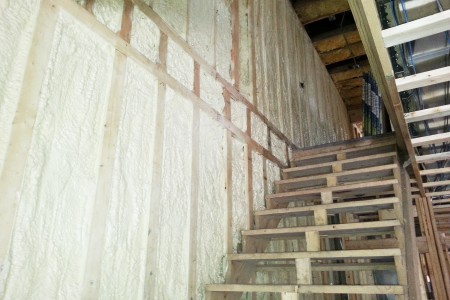 March – Progress continues as insulation is started.  All new stairway framing makes for straight level feel and finish built to last.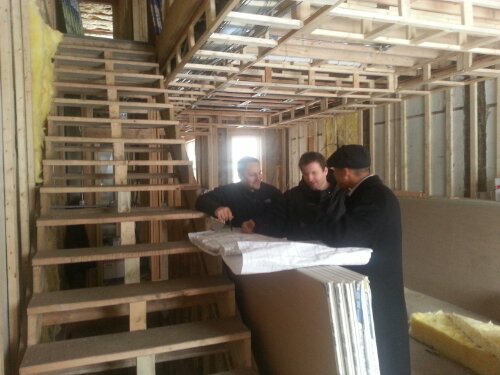 March -We completed our post framing & electrical walkthru at 3638 S. Giles. Completely rebricked facade and stunning ceiling detail similar to the SC Integrity : Twin Residences on Lakepark. Absolute pleasure working with my clients : Avante Garde Design Group. Having an active site manager really helps for a project to run smoothly and reduce delays resulting in a higher level of quality.