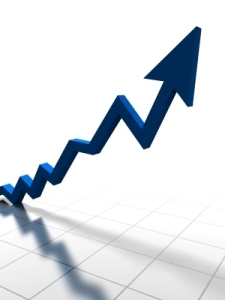 WASHINGTON (February 27, 2013) – Pending home sales rose in January, and have been above year-ago levels for the past 21 months, according to the National Association of Realtors®. There were healthy monthly gains in all regions but the West, which is constrained by limited inventory but was slightly improved.
The Pending Home Sales Index,* a forward-looking indicator based on contract signings, increased 4.5 percent to 105.9 in January from a downwardly revised 101.3 in December and is 9.5 percent above January 2012 when it was 96.7. The data reflect contracts but not closings.
The January index is the highest reading since April 2010 when it hit 110.9, just before the deadline for the home buyer tax credit. Aside from spikes induced by the tax credits, the last time there was a higher reading was in February 2007 when it reached 107.9.
Lawrence Yun, NAR chief economist, said inventory is the key to this year's housing market. "Favorable affordability conditions and job growth have unleashed a pent-up demand. Most areas are drawing down housing inventory, which has shifted the supply/demand balance to sellers in much of the country. It's also why we're experiencing the strongest price growth in more than seven years," he said.