A lakefront plantation style home listed by RE/MAX agent and Steele Consulting Group CEO Hasani Steele sold above asking price.
About a year after Steele took on the task of selling the vacant home on 3729 S Lake Park Ave. with the developer, a resident from Chicago's North Side will be moving in. The buyer bought the home, which was built in 1905, with the intention of redeveloping it and reviving a parcel of the past to the Oakland neighborhood.
"I'm happy that we sold it to a primary purchaser who wants to restore the home its original essence," Steele said.
The nearly symmetrical façade of the two storied single family residence has a columned porch and features exquisite woodwork design typical of many homes in the antebellum period. Steele decided to list the 4 bedroom, 4 bathroom home with a coach house after the developer moved on to a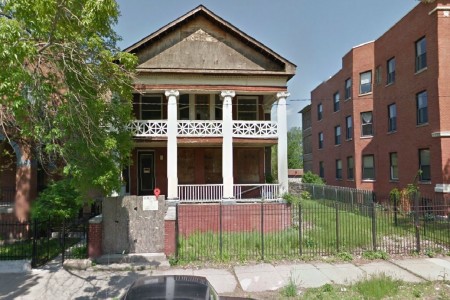 different project. Steele provides consulting services from conception to design to market delivery.
The property sold $15,000 above asking price after multiple offers pushed prices higher. The home is only a couple of blocks away from the "El" train stop on 35th street. Steele said the successful transaction is another sign that the housing market is looking up.

"Buyers are turning the corner on their outlook of the market," Steele said. "Before prices for properties would drop lower, but now you have a situation where people bid over asking prices for them."