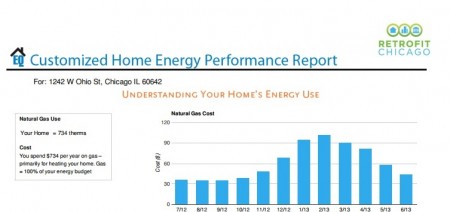 Real estate agents now have access to information about home energy savings on the Multiple Listing Service.
Mayor Rahm Emanuel's initiative to make Chicago the first city in the nation to include monthly and annual gas and electricity savings on MLS will make the home buying process more efficient, Premiere Properties CEO Janice Corley said.
"Hopefully information up front will help buyers make decisions more quickly and not be where the information is unpleasant and a deterrent for them for buying a property," Corley said. "It's good the CEO made the effort to provide information agents need to streamline and get deals done a lot quicker.
The mayor partnered with Midwest Real Estate Data and CNT Energy to introduce the new system amid greater demand for home energy savings. The MLS update will facilitate the process by which agents receive energy savings information from utility companies, Emanuel said in a press release when the changes were announced this month. Real estate agents will be able to print an energy report from MLS and share the information with home buyers.
The mayor's announcement comes with an increased appetite in the buyers market for energy efficient homes. RE/MAX agent and Steele Consulting Group CEO Hasani Steele has helped design energy efficient homes branded as the Modern Intelligence Series in the "West Bucktown" neighborhood. The newly constructed single family residences are outfitted with green infrastructure including tank less hot water heaters, 90%+ efficient furnaces and energy efficient insulation.
"The mayor's initiative to include energy savings in the Multiple Listing Service is a sign that energy efficient homes have not only become more popular, but also more practical in today's market," Steele said.