Chicago's most iconic skyscrapers will find company in sleek 21st century towers as developers rush to join the apartment building boom. Here are five proposed development that would transform Chicago's skyline, as reported by Curbed Chicago.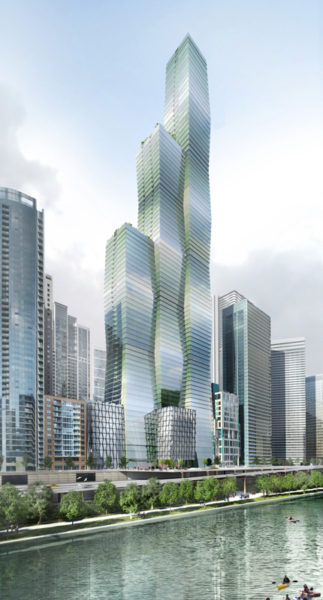 1. Vista Tower
This 1,100 supertall tower would become Chicago's third tallest tower, and includes a mix of hotel rooms and high-end condos overlooking the Lakeshore East neighborhood.
Design: Studio Gang Architects
Address: 375 East Wacker Dr.
Height: 1,100 feet
Completion: 2020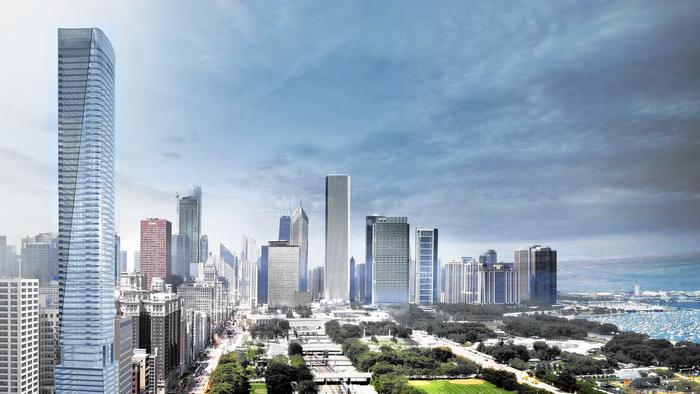 2. 1000 S Michigan Ave.
This 832 foot tower would add to southern end of the Grant Park curtain wall.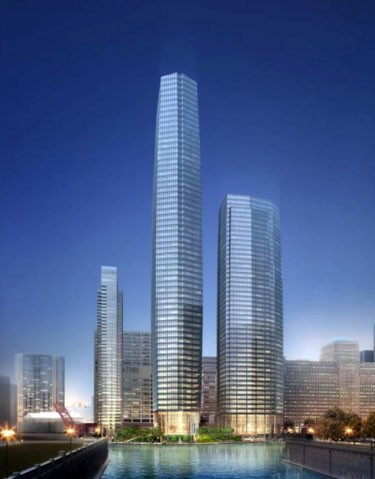 3.Wolf Point South
One of three buildings planned for the junction of the Chicago River's of North and South branches.  The trio will house 450 hotel rooms and over 1,400 residences.
Design: Pelli Clarke Pelli Architects
Height: 984 feet
Address: 451 E. Grand
Construction Start: 2017
Completion date:   TBD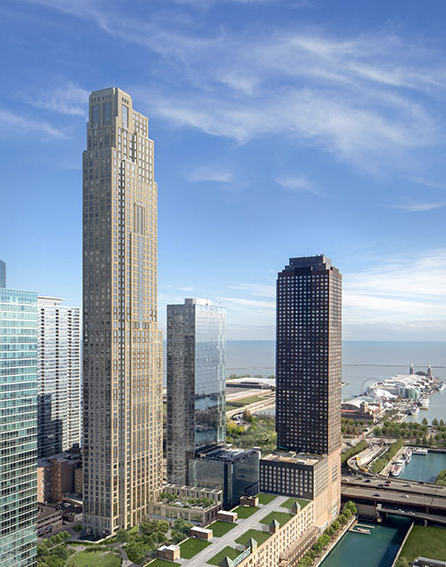 4. One Bennett Park
The first project for New York's Robert A.M. Stern Architects in Chicago, One Bennett Park will house 350 residences and 900 underground parking spaces
Design: Robert A.M. Stern Architects
Address: 451 E Grand
Completion: 2018
Height: 843 feet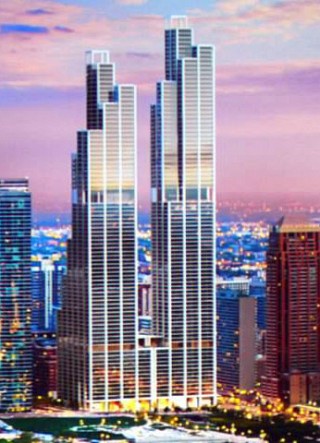 5. 113 E Roosevelt
With a design reminiscent of Willis Tower, this building would be one of Chicago's tallest bundled tube style highrises. It could even have a twin in the South Loop neighborhood.
Design: Rafael Viñoly Architects
Height: 829 feet
Construction Start: 2016
Completion: TBD